Krugozor
Sunday, 8 February 2009
I have issue #6 of the Russian flexi record magazine named "Krugozor.". It is the size of a 45 rpm record, and it contains 6 milky white double sided flexi records.
"Krogozor" is made after the same receipe as the French "Sonorama". On the Krugozor records and in the articles, most is English spoken. So, I guess this was propaganda for foreigners. When you read this audiozine you get the impression that Russia in the sixties was heaven on earth.
Here is an article about Russian Cosmonauts:
And here is an article about the joy of physical labour for college students during their summer vacations: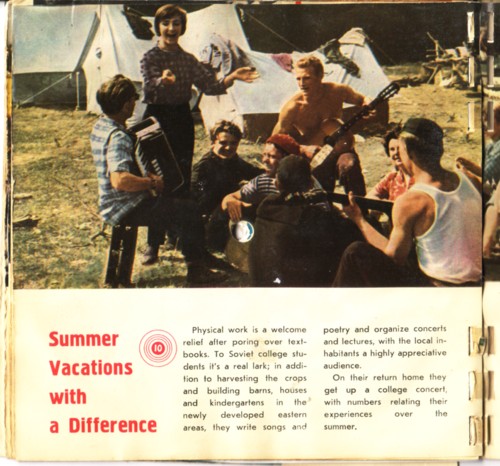 I wish I had the complete collection of Krugozor. How many issues have been released? And were they al in English? And did all the issues feature such weird recordings like this ?
.
Comments: