Slim tarra
Sunday, 14 February 2010
Months ago Alfred Boland asked if wanted to make a design for a wallpaper project at Extrapool, a cultural centre in Nijmegen where he works for. Every few weeks somebody is asked to make a new design, which is then stencilled (!) at Knust. The artist is supposed to help and decorate a wall in the building. Here is one of the fist sketches that I made:
To make something that can be used as wallpaper is not easy: it has to fit unto itself on all four sides. After a lot of puzzling I made this design: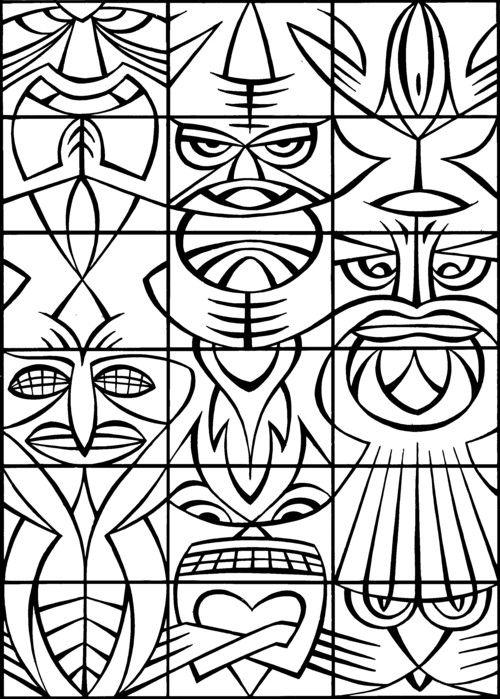 I tried to make colour versions, but as you know, I am not good with colours: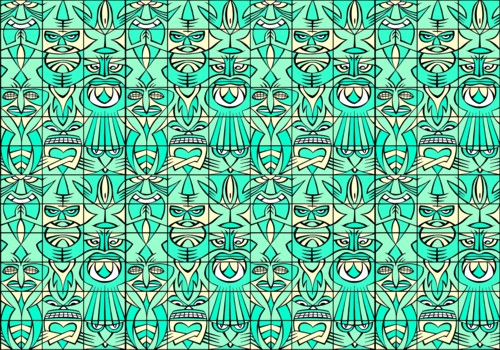 I asked Milan Hulsing for advice and he surprised me with these versions:
I liked the last version best. But Alfred, who made the design ready for stencilling, made three versions: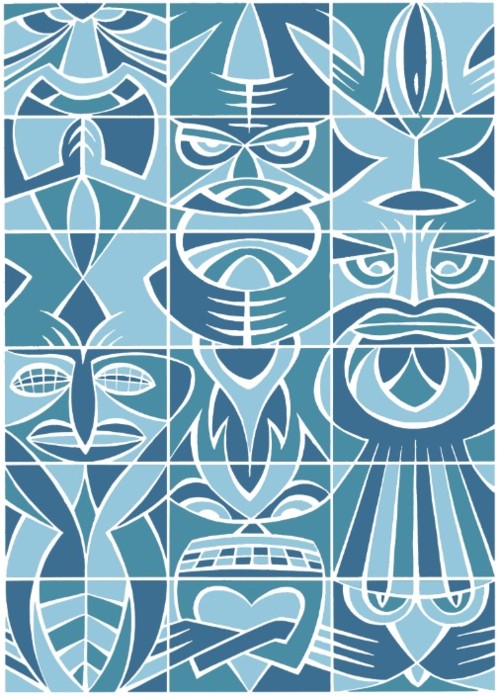 We decided to use the red version. After it was stencilled last week Alfred and I spend an afternoon decorating a 4×6 meter wall with A3 sized stencils. I cannot show you a photo, but it looked a bit Egyptian. That was never my intention, but it is a nice extra, because I love Egyptian designs.
I got a pile of extra stencils, so if anybody wants one (or two), just ask.
And finally, here is the cool flyer that Alfred made for an event Extrapool that happens while the wallpaper is still there:
I often wonder what on earth i am doing, but projects like this one make it all worth while!
Comments: