Teddy Grammovisie Kinderplaten
Saturday, 20 March 2010
I knew that they existed, but I had never found one. But in the package that I got from Ernest Utermark was a Teddy Grammovisie Kinderplaat: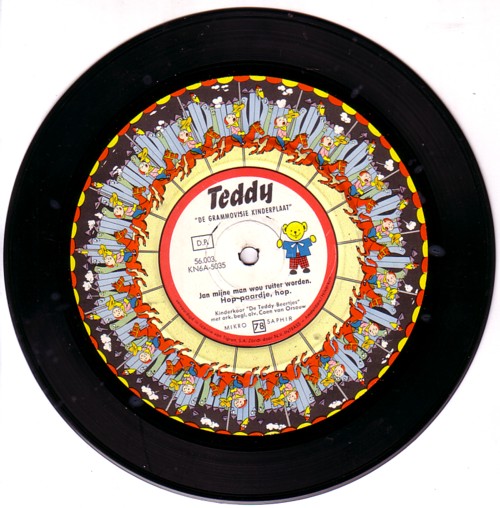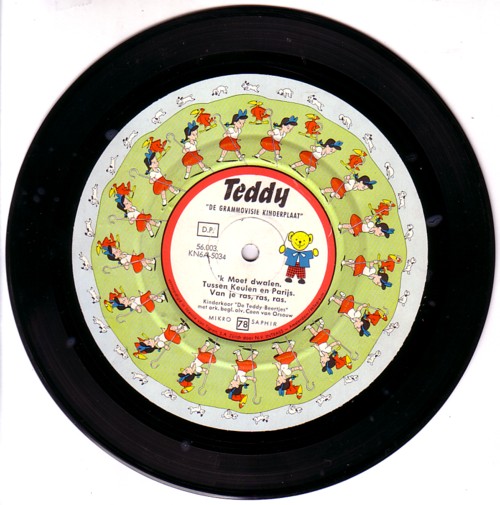 There have been made quite a few of these 8 inch records. The gimmick is that you could place a carousel mirror on top of the record, so that the images printed on the label come alive. Here is a YouTube video that shows how it works:
On Minigroove, a site dedicated to Dutch children records, you can find more information on the Teddy records. (Read more.) The site is so complete that I rarely write about children records in this blog; that has already been covered completely. Long live the Internet!
Comments: