Golden books
Saturday, 21 June 2008
I laid a floor ( "parket", as it is called in Dutch) in a hall that has the most corners that I have ever seen in a house. I didn't count them, the hall had about this shape: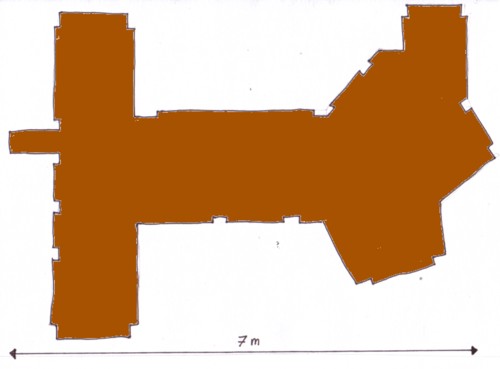 I like puzzles like this, and I even get paid to do them! This time I even got a gift from the lady that lived there: a book about the Golden Books series.

I rarely by such expensive books for myself. To get a gift like this is heart warming. And it is a great book too! I didn't know a thing about the history of the Golden Books; I only have a handful of them. But 90% of the American titles have never been published I Holland and the 245 pages of this book are crammed with beautiful artwork that I have never seen. I have to get up early tomorrow, but I am afraid it will be a short night.



I know that Pieter Dorrenboom has been trying to get a story published as a Golden Book. I must have the sketches somewhere. I will try to dig these up for a next time.
Comments: