K-day
Tuesday, 4 May 2010
I wish i could describe Koninginnedag to people who are not from Holland. If you have never experienced it, it is very difficult to imagine how it is. Half of the town is a flee market, and especially early in the morning you can buy great things pretty easily. Of course, records have become harder to find over the years, but books are still abundant. And even today there are still enough records out there to make it worth hunting them for a few hours at sun rise. Since twenty years or so i buy large amounts of stuff on Koninginnedag: records, books, clothes, toys, everything. This blog would not be possible without K-day.
This year i bought more CD's than records, which has not happened before. But of the fifty CD's that i brought home, forty came from the same box: it are library music CD's from the last few years. The woman who sold them worked for a television station, and she had never listened to any of the CD's.
I have heard a lot of library LP's, and i have bought large quantities of them, but when i realised that i hardly listened to any of these LP's more than once, i stopped searching for them. So i didn't expect too much of these CD's. And indeed, most of them will never be in my CD-player more than once, but there are a few exceptions. I want to listen to them better before i describe them in this blog, but here is a good example of a CD that i really like: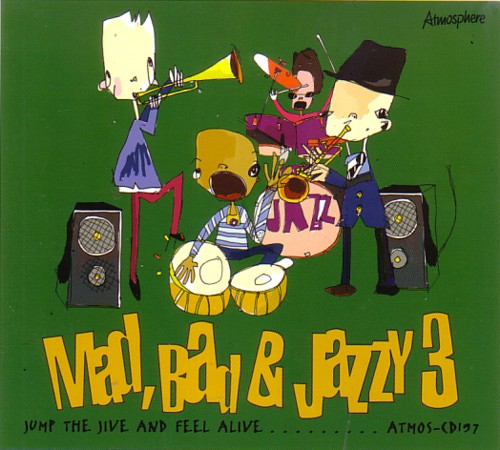 All 18 tracks on this CD are made by Pete Thomas. They are not all like this Aliens at the drive-in, but it sure is a CD that i am sure you wiould love to have bought for 1 euro too.
Comments: