Ad records
Tuesday, 17 November 2009
Last week Dolf Hell sent me a link to an ad on Marktplaats, where 100 advertisement records were being offered. This minimum price was 30 euros, so I asked my love to make a bid of 35. It is the first time I ever did this; I have never bought records on Marktplaats or eBay. To my surprise the bid was accepted immediately and today the box with records arrived.
On the picture with the ad were two records that I didn't have yet. That was the reason why i made the bid. Well, of one I have the record, but not the sleeve: the "Skol tune", sung by Patricia Paay . In "De muzikale verleiding" there is only a labelshot. But now I have the sleeve too:
The other record that I didn't had yet is this beauty: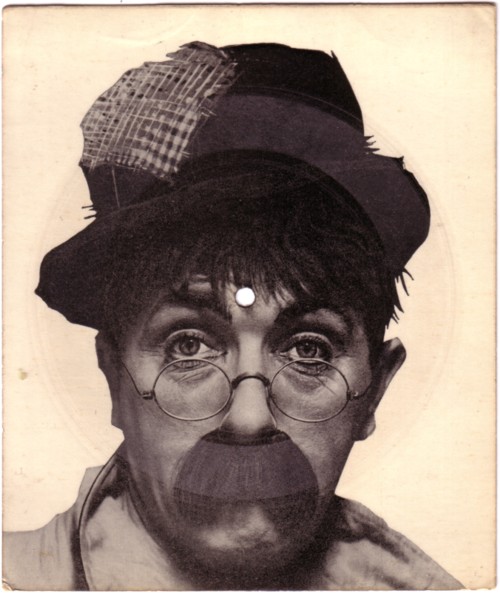 It is a one-sided paper picture disc made by a company that produced poisonous gas that killed insect. On the record is a song by a Dutch singer/comedian, Dorus, about two moths, that lives in his overcoat and that he loves so much that he can't kill them. To use this song for such a product is a rather stupid way of advertising, but I am happy to ad this record to my collection.
The other 98 advertisement records in the box were absolutely worth the money, even when all the interesting ones were from Belgium and Britain. More about that later, but here is one of the best in the box: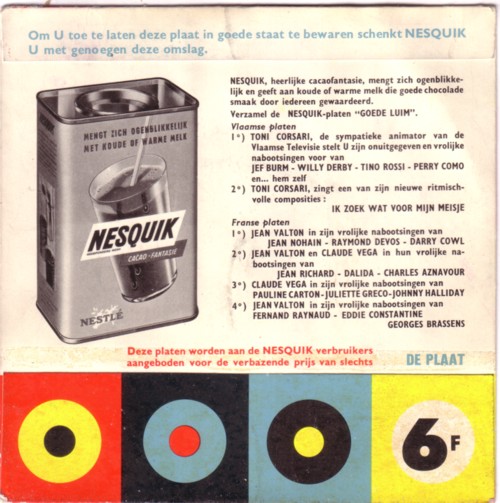 I have already written about these Nesquik flexi records (here ), but on this one Toni Corsari sings in Flamish and it is a genuine advertisement song:
.
Comments: