Cursus muziek lezen
Tuesday, 28 October 2008
I was actually trying to find another record that I wanted to write about today, but I couldn't find it. I did find a pile of 45's, made for schools, to teach children to dance and make music.
I never really listened to all this. I bought this long time ago, as part of a box with more interesting records. I always hoped that I would find somebody who had an interest in these records, but that never happened and most of it is already gone. I just kept a few examples.
I wonder how many of these teaching and instruction records were made. Probably far more than I want to hear.
On the other hand, I think that everything should be preserved. I have neither the time, nor the space or the interest to do this, but it would be a pity if everybody thought that somebody else will take care of this material.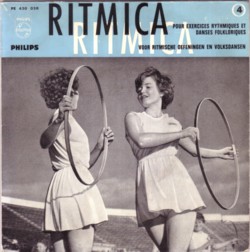 In this pile are ten 45's with a course in reading musical notes. This was done by Benny Vreden, I guess in the sixties. Now that I have heard an interview with him, I recognise his voice. I know what our children do at the music lessons in school, and this method by Benny Vreden is far better then what is used at the schools where our children go.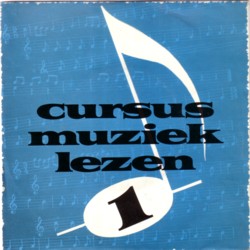 I just listened to a few of these lessons and it sounds better than I expected. But I am not going to keep these records. So, if there is anybody reading this who wants them: just ask.
Comments: