Leo Blokhuis
Friday, 17 October 2008
I just read the two books that Leo Blokhuis wrote, "Grijsgedraaid" en "Plaatjesboek". Leo Blokhuis is playing in a different league (I mean, he makes money with his record collection…), but he is one of us.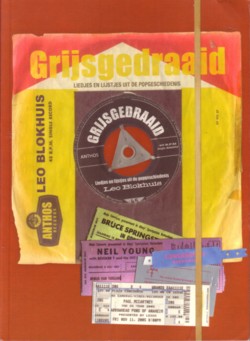 In both books Leo Blokhuis tells the facts and stories behind 16 hit songs. He digs deep: I suffered a bit of an overload on data and names. But these books are two of a kind, so you won't hear me complaining. I have a bad memory for names, dates and numbers. I couldn't tell you my own cell phone number. It is unclear to me if this sort of memory is the reason why I have no interest for such data, or if it is the other way around. It is not that I have no memory: I can remember rather complex theories very well, often after one time listening. Leo Blokhuis seems to have a completely different mind set, and while reading the books I often wondered about his way of thinking.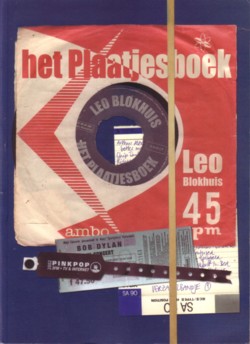 The books come with a CD, which is essential in this case. Of course, like most people who read these books, I have many of the songs that are mentioned in the books, but it is fun to hear them while you are reading. And Leo Blokhuis picked the original versions, and in some case that are surprises.
What I liked best about the books is the design. Leo Blokhuis did it himself, and as far as I am concerned it really works. He did the layout as an imitation of a scrapbook and the often rather random collections of illustrations (sleeves, portraits, concert tickets, more sleeves, newspaper clippings) look very inspiring in this lay-out. Here is a typical example: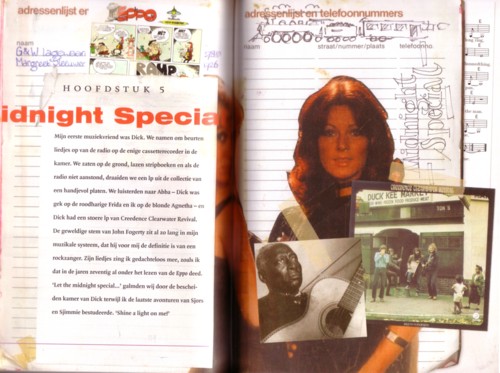 I will not play any of the songs that are on the CD's that come with the books; it are no soundtracks to my life. So I just picked a record that is on my desk. I got it in the plastic bag that Dirk Koorn gave me. I have warm memories of a cover version of this song, or actually of a girl that I dated while that song was a hit. (Was it a hit, or did we just play it a lot at parties?)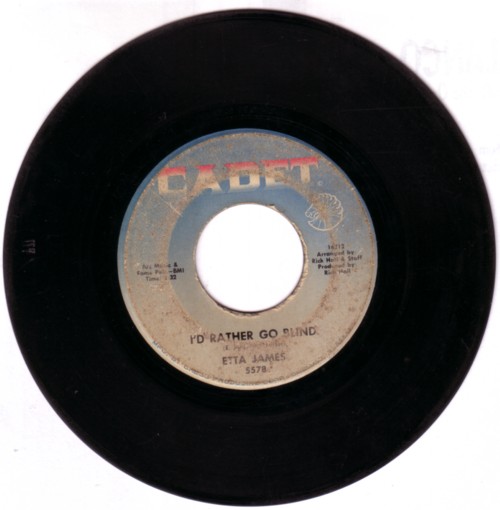 When I listen to this song it makes my whole body shiver and I get so emotional that I don't like to listen to it in the company of others. This is probably the original version, but the effect is the same:

.
Comments: