Warm Sounds
Sunday, 19 October 2008
A few weeks ago I got in contact with Michel Terstegen. He works at Da Capo, a record store in Utrecht, and he makes Warm Sounds, "a magazine for collectors of 45's and EP's en for lovers of music from the 50's and 60's". Before that day I had never heard of Michel or Warm Sounds, but I ordered the magazines that are still available.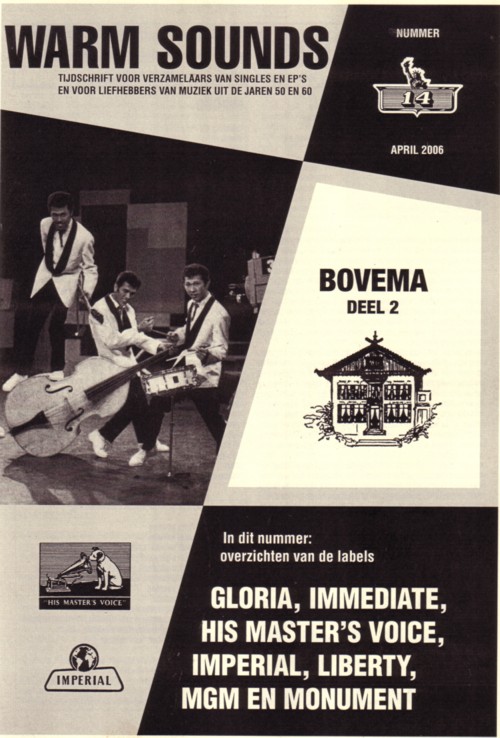 So, right now I have before me pile of magazines with lists and articles on almost all the record labels that released 7 inch records in Holland. Every issue (and so far there are 16 issues) covers a certain label, or a few labels, if it are small labels. And there are tons of great illustrations, like ads in music magazines, record sleeves, and all kind of paraphernalia that make me very happy.
I am not a collector like I guess that some of the readers of Warm Sounds will be. I don't care if a record is scratched, without a sleeve or a re-release. And I don't care much for completeness; when I don't like a record, I don't keep it. Neither do I care for what a record is worth in money. But I do like to read about the kind of information that is in Warm Sounds.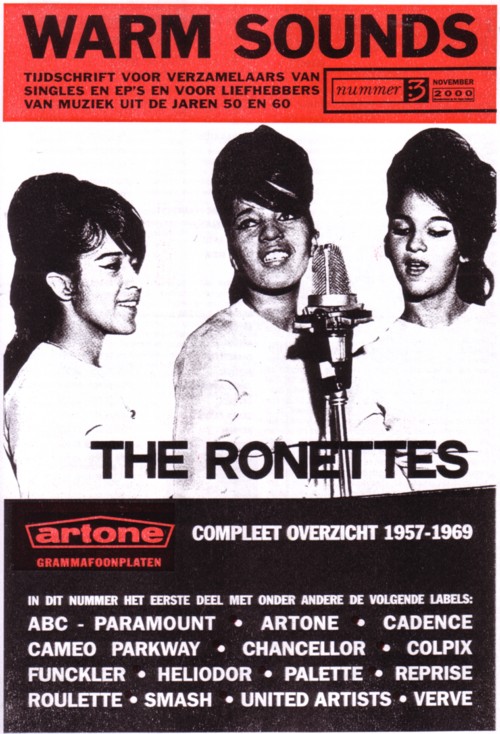 Michel Terstegen had some help of others, but it seems that he did most of this incredible job himself. I love lists, and especially of records!
There are many records listed in Warm Sounds that I have never heard of and that I would love to hear. So I began making virtual CD's of each issue, with 25 of my favourite unknown songs that I read about in that issue of Warm Sounds.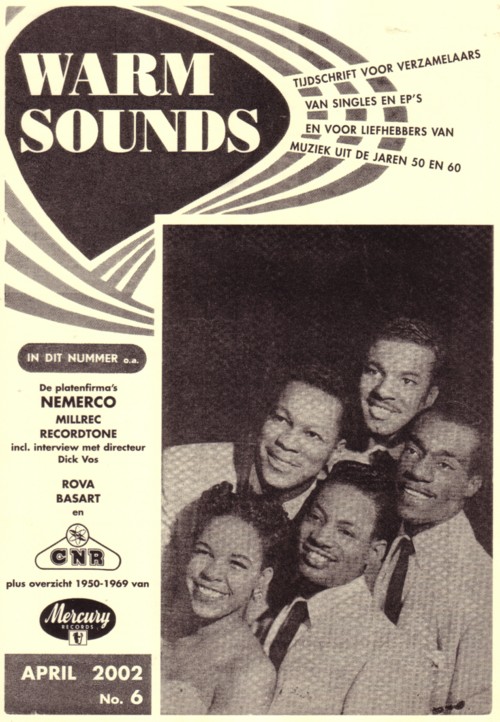 Here is what is on my virtual CD of issue 6:
1. Lloyd Ellis – Yoyo boogie
2. Kwela Penny Whistle Jive – The boys of Jo'burg
3. Harry Roy – Permutation rag
4. The fantastic Johnny C. – Boogaloo down broadway
5. Cozy Cole – Father cooperates
6. Hendrik Johansen – Oriental man
7. Rob E. G. – 5-4-3-2-1-zero!
8. The De Kroo Brothers - Scarlet
9. Johnny Devlin & the Devils – Turn the lights out, Johnny
10. The Midtown repertory – Bee side blues
11. Sam & his Rocking Five - horses
12. Sandy Ford – Yell!!!
13. Adam & Eve- Adam & Eve
14. Jopie Vis – Hou jij dat nare bosje bloemen nou
15. Max woiski jr – Koop watermeloen
16. The Key – I see your image
17. Savage Resurrection – Thing in E
18. Fool – No one will ever know
19. Med Flory – The fuz
20. Thunderclap Jones– The sound barrier
21. Nils van Hill – Please read me
22. de Kikvorsen - Heeelp
23. Kees Beaart – Zij gingen zingend naar het front
24. John King-Size Russell – Mamma Lu
25. Jan van Veen – Jan van Veen
26. The Sound Maniacs – Huma-la-la-la
27. Davis the red Sea Singer – Hadji bawa
To be continued !
Of course, I have a few of the records "that are listed in issue 6 of Warm Sounds.
Here is one of them:
Comments: