Red Bol part 2
Monday, 13 October 2008
Alfred Boland actually send me more than I showed you yesterday. There was another CD in the package for which he did the artwork, entitled "Suppe fur die Nacht":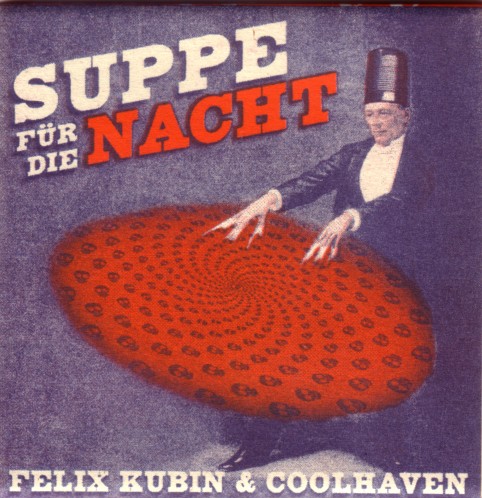 It is a CD by Felix Kubin & Coolhaven. I don't know much of modern alternative music, but this is cool stuff, with more than enough links to the music that I do know to make me enjoy it. It is a rather eclectic compilation of songs, that rang all kind of bells in my head, from The Comedian harmonists to Kraftwerk and from Musique Concrete to the BBC SFX LP's.
I did a little Google search and discovered that all the names that have something to do with this CD are well known in certain circles, that are appearently outside the little circle that I live in.
And Alfred didn't only send me a CD of Felix Kubin & Coolhaven, but also a 45 vinyl record: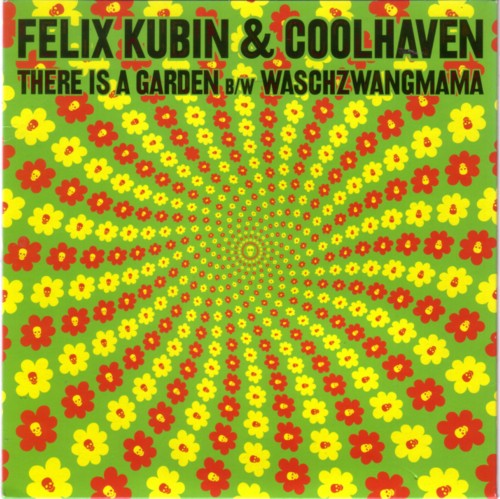 So, I now suddenly have a little collection of Felix Kubin & Coolhaven. And I totally love this music! Here is a song from the 45 (it is also on the CD, but I like to record from vinyl), to give you a minimal idea of what it sounds like:
.
For more info and music, check here, here or here.
Comments: