Philips
Monday, 27 October 2008
When I came home today there stood a large paper box in middle of our living the room, waiting for me. The box was empty and at least 50 years old. A friend, Wouter Hennink, brought it this afternoon. He found it in a house that he is renovating. On one side of the box was this: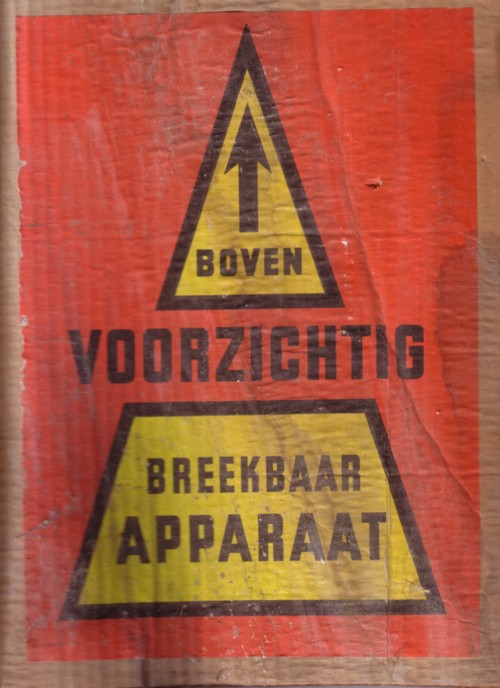 And on the other side was this 40×40 cm piece of artwork: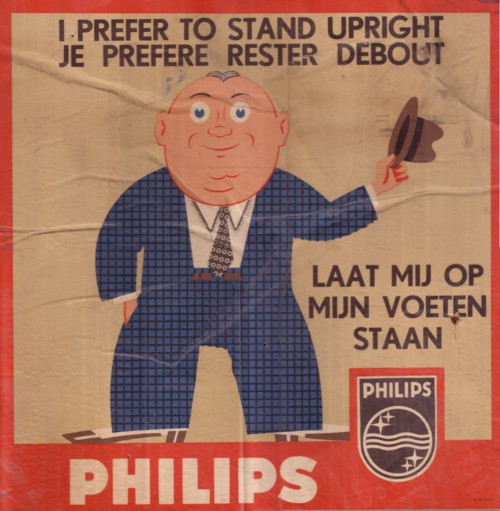 Wouter said that there once was a television in the box, but this artwork seems older to me than when the first televisions were sold in Holland. I guess this from the early fifties. I think I will hang it on the wall in the living room.
Philips made a handful of advertisement records for the Dutch market, and an unknown amount of records for other countries. The Dutch records are not very interesting (which doesn't mean that I will not present them in this Soundtrack) but I have a Spanish 45 that is more than okay. Here is the cover: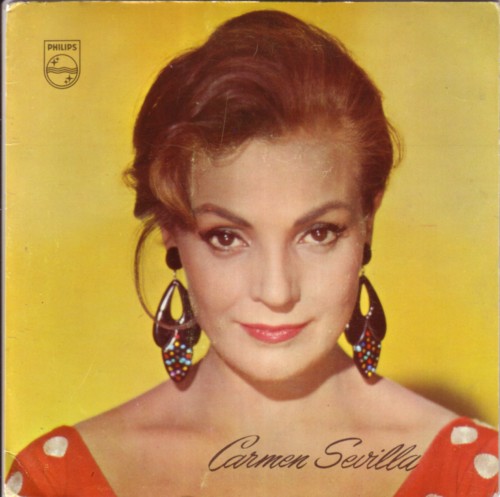 And here is the back side: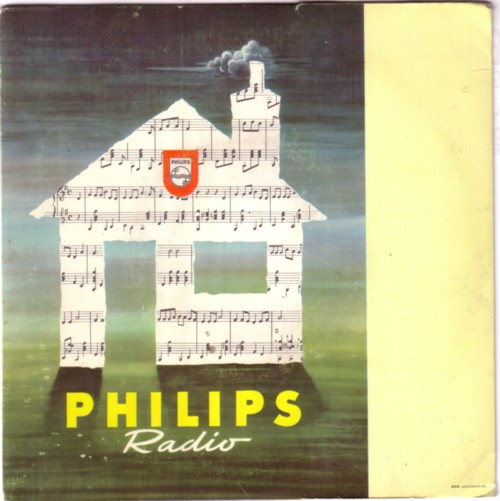 The record is in an extra inner sleeve, printed on both sides:
I don't have the time right now to search for what there is to be found on old Philips ads on the Net, but I guess it will be a lot.
Here is the song on the A-side, "Flamenco Ye Ye" by Carmen Sevilla:
.
Comments: