Het Geluid van Amsterdam
Tuesday, 5 October 2010
I still write a column for the "Z", the magazine of the Amsterdam homeless people. Yesterday i made the 31th column. I tried to find which columns i showed you in this blog and it seems that the last column was #12. I made a mess of my archive, and i couldn't find all the columns, but here are some: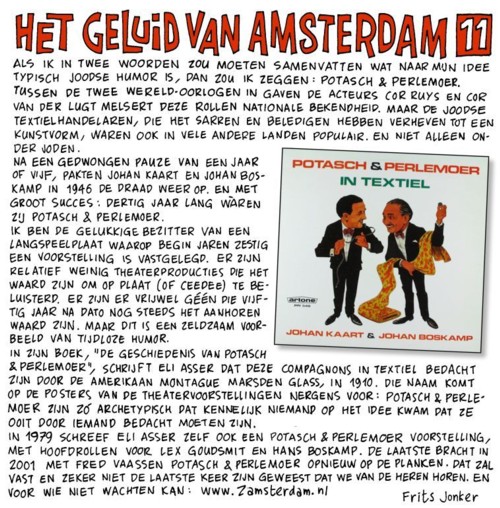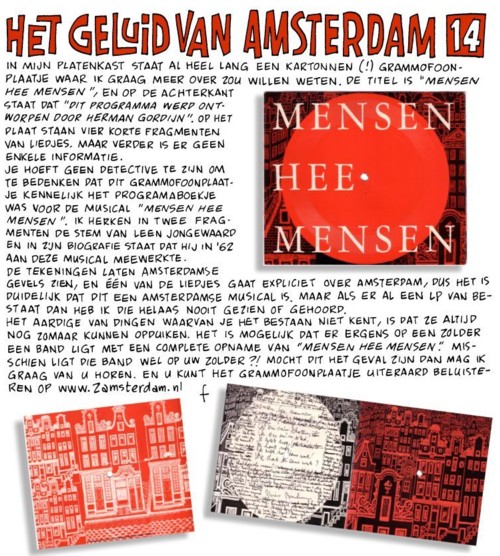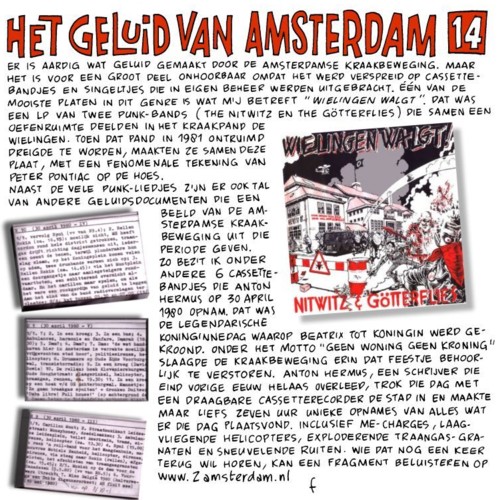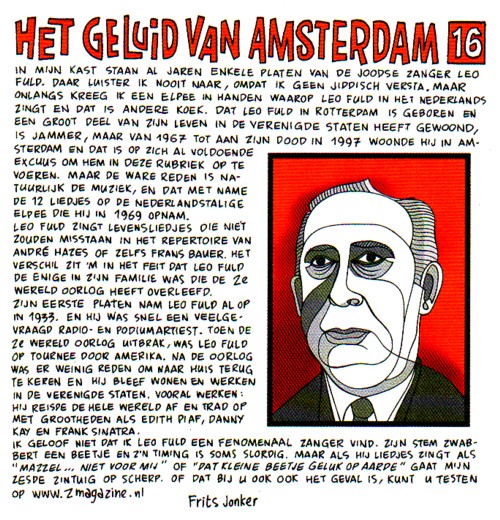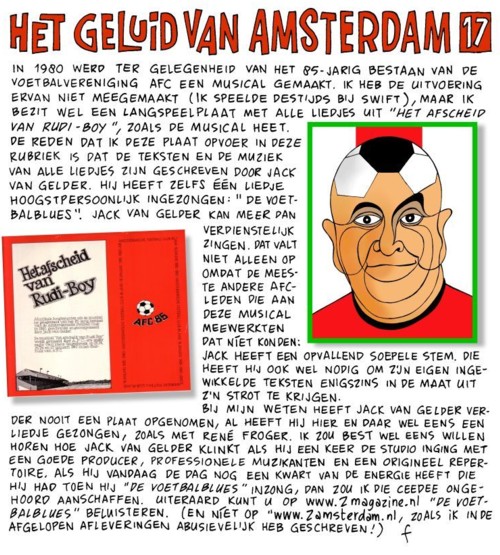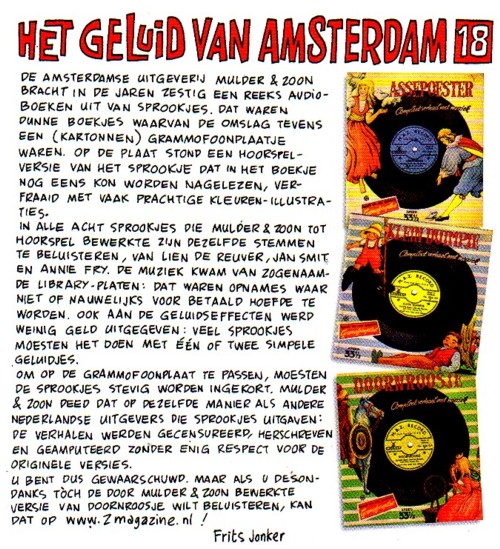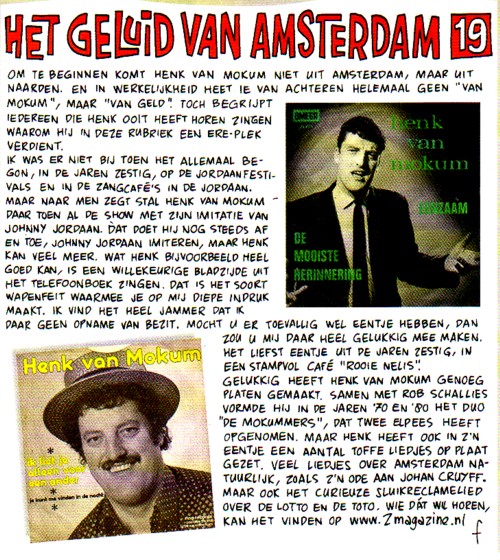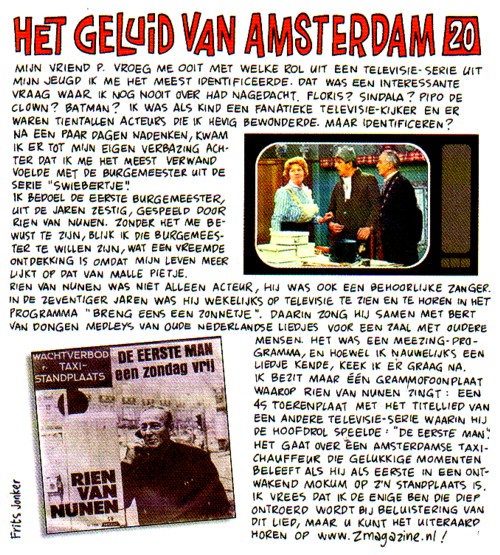 Here is one of the songs, a rare recording by Jack van Gelder:
I will post the other missing episodes as soon as i have found them.
There seems to be a publisher that has interest in making a little book of "Het Geluid van Amsterdam". I have not yet had any direct contact with the publisher, but it would be very nice if there would indeed be a booklet (with CD) of the column. Of course, they have to be re-written, so it will be a lot of work, but we'll see.
Comments: