Meer gratis strips
Saturday, 2 October 2010
I had more time than i thought, so i made a few more cartoons about the "Gratis strips" controversy: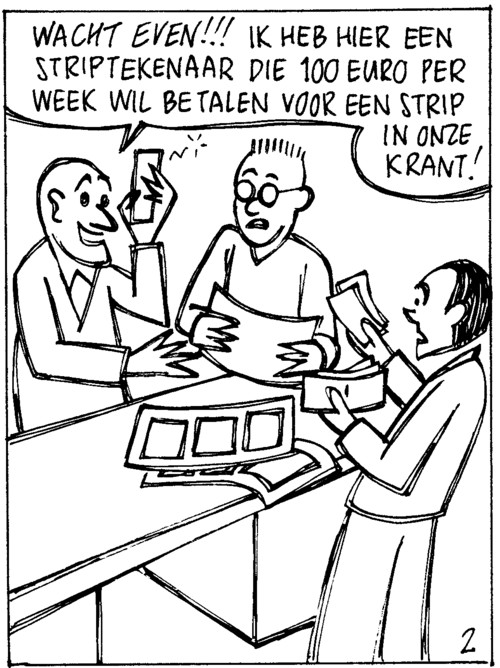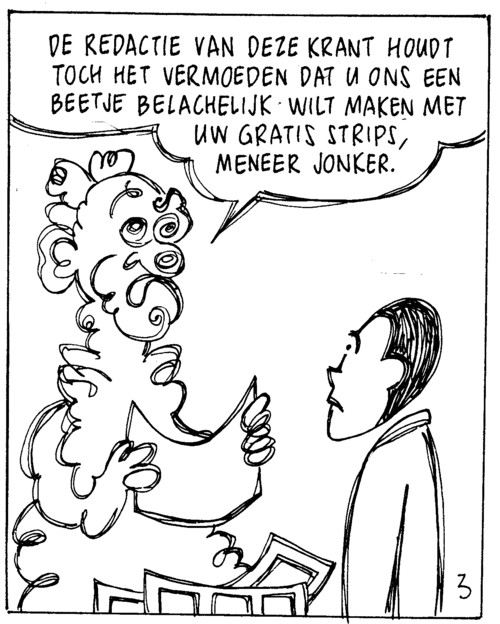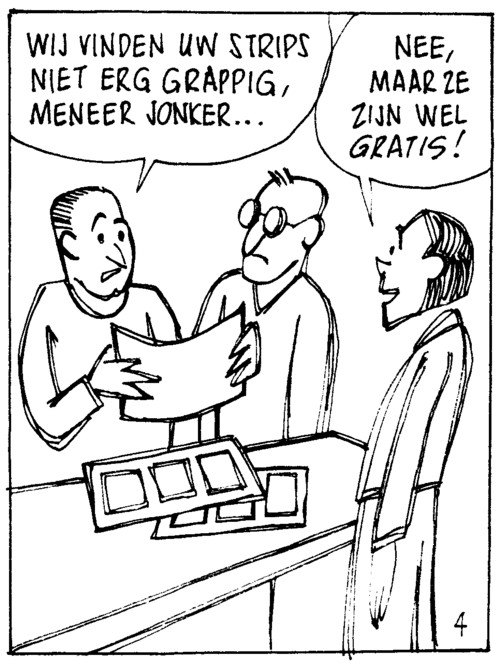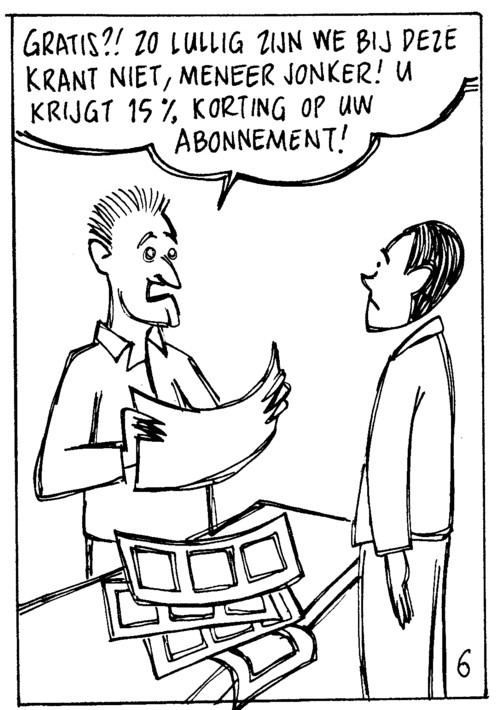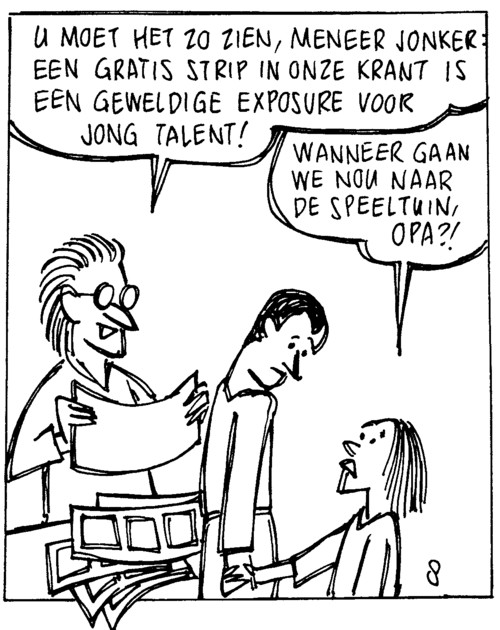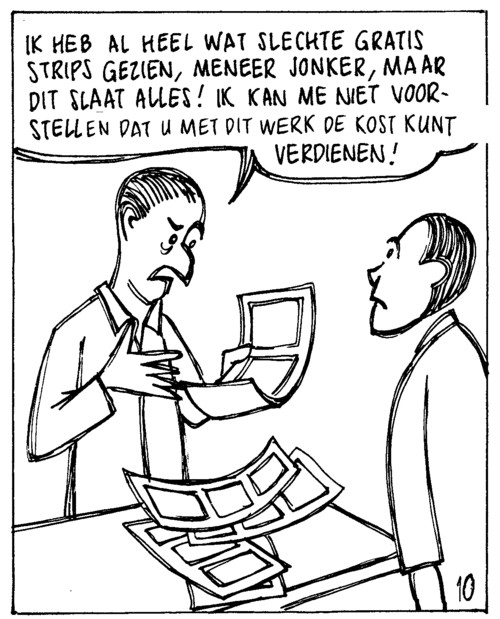 I know that it is not necessary for a cartoon that the artwork is fantastic, but it bothers me to no end that i cannot even draw a simple arm or a decent desk in the right perspective.
Without realising it, i made pretty much the kind of cartoons that the newspaper (Het Parool) asked for in their contest. Even the size is exact as specified! A FaceBook friend suggested that i should send in the cartoons. I don't know. First of all i don't know if i want to become a cartoonist, and secondly i don't want irritate all my other faceBook friends more than i already did. Stiil, the idea to have a podium in a national newspaper, where i can say whatever i want, is very attractive.
Comments: