Tin Men
Monday, 31 August 2015
Als ik kluswerk doe, verzamel ik nog steeds de dingen die op de grond van de werkvloer liggen. Ze moeten natuurlijk niet te goor zijn, of te groot. Na afloop van de dag, als ik mijn werkspullen opruim, gooi ik al die gevonden voorwerpen in een emmer. En af en toe gooi ik die emmer leeg, vis alle nog bruikbare dingen eruit, en maak van de rest iets.
Een tijdje terug heb ik elf poppen gemaakt van al dat bouwafval. Daar was ik vervolgens even helemaal klaar mee. Soms lukt zo'n pop vrij makkelijk, maar soms ben ik een halve dag bezig om hem rechtop te laten staan of een een arm op zijn plek te krijgen. Maar deze keer heb ik een iets andere techniek gebruikt en zijn de poppen niet goudkleurig maar zilver. Zo ziet zo'n pop eruit in de eerste fase: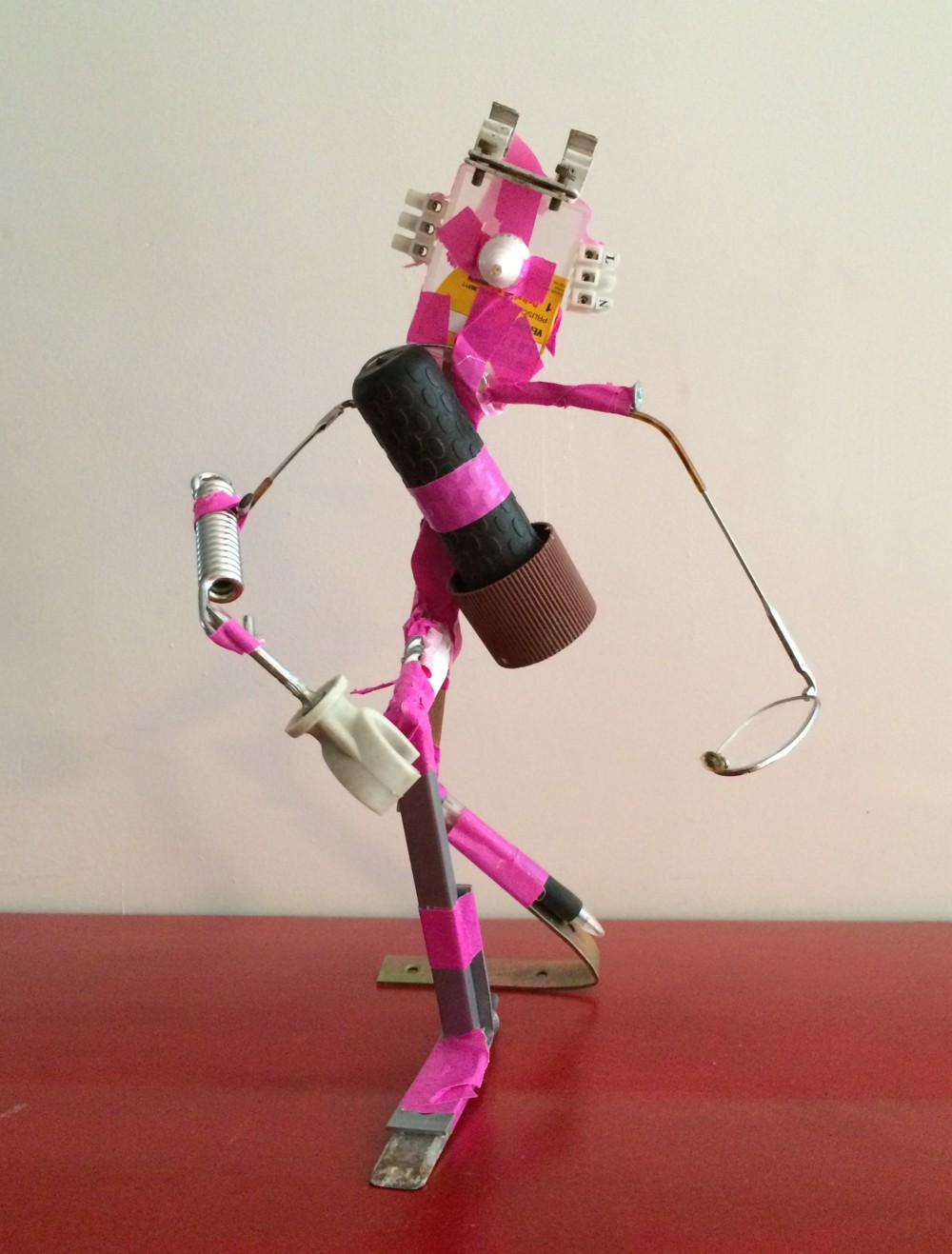 Ik plak de losse onderdelen met duct-tape aan elkaar. Soms bekleed ik zo'd skelet met papiermache, maar ik heb deze keer zilvertape gebruikt. Dat blijkt veel mooier te werken: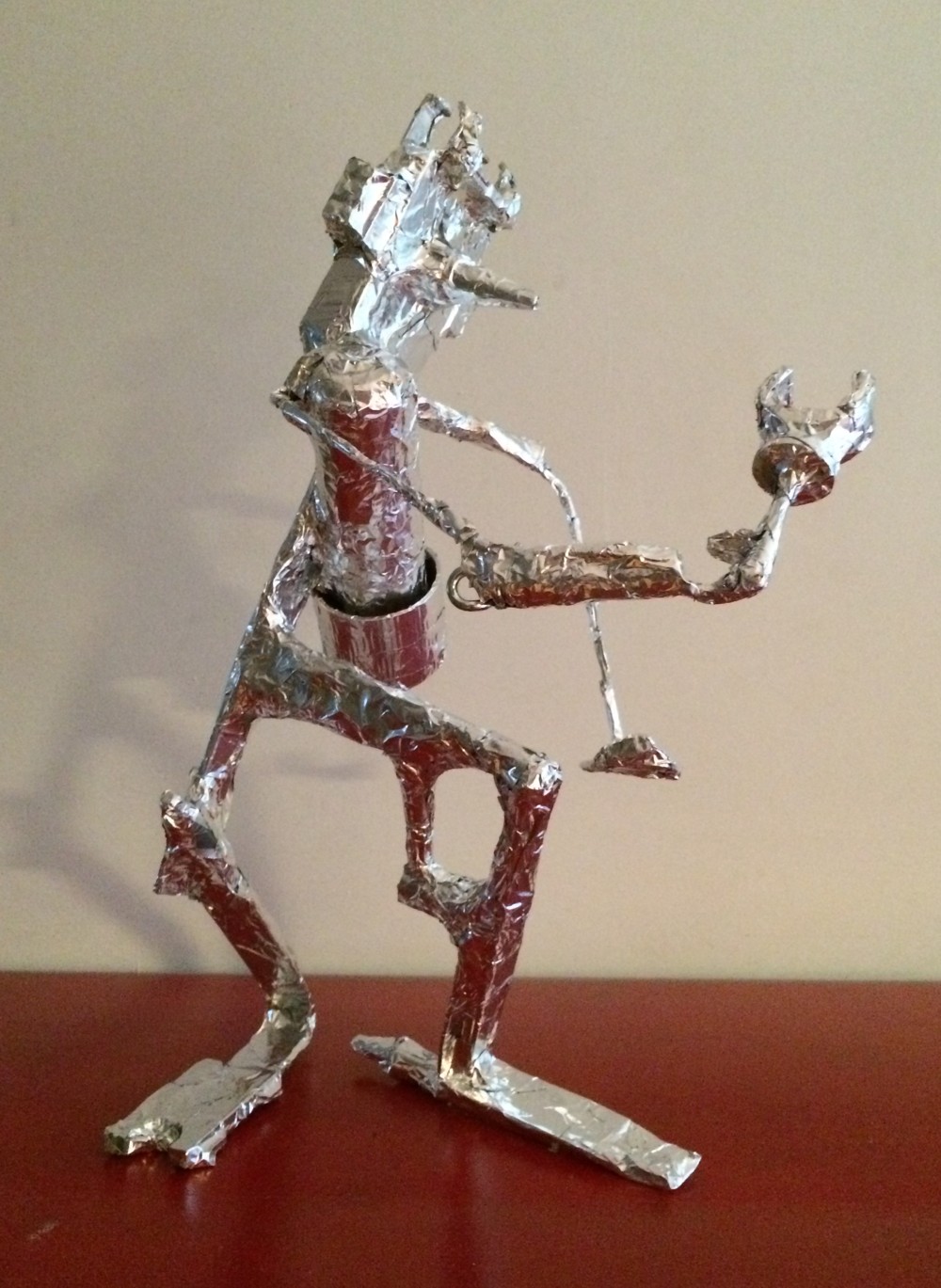 Ik ben van plan opnieuw een elftal te gaan maken, dus de komende dagen weet u wat u te wachten staat.
Comments: