Mambo Part 1
Tuesday, 1 January 2008
After I listened to the Fireworks of Perez Prado yesterday, I spend a while listening to some of my other mambo records. I don't have a huge collection, but over the years I did manage to gather about a meter of nice Latin vinyl. It is not all mambo: I couldn't tell a chachacha from a merengue. If it's Latin and up tempo and I like it, I file it under mambo.
I don't mind the fake mambo music, played by white studio orchestra's, but I prefer the original mambo's.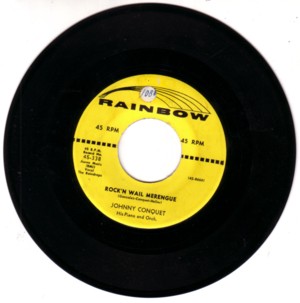 Perez Prado recorded some of his best stuff in Cuba in the forties, before he moved to the States. I got some CD´s of that music, and it reminds me of the music of James Brown. I like that soulful, rock´n´roll kinda Latin. Not the bugaloo stuff, that seems to be very popular among soul collectors, but more what is on this 45 by Johnny Conquet:
.
If anybody knows about any CD compilations with more of this up tempo Latin music, I would love to hear where I can get it.
Comments: