Boy ten Hove
Friday, 18 December 2009
Some while ago I bought a scrapbook with newspaper clippings on jazz. It was from the early fifties and a mishmash of reviews, articles and pictures from magazines.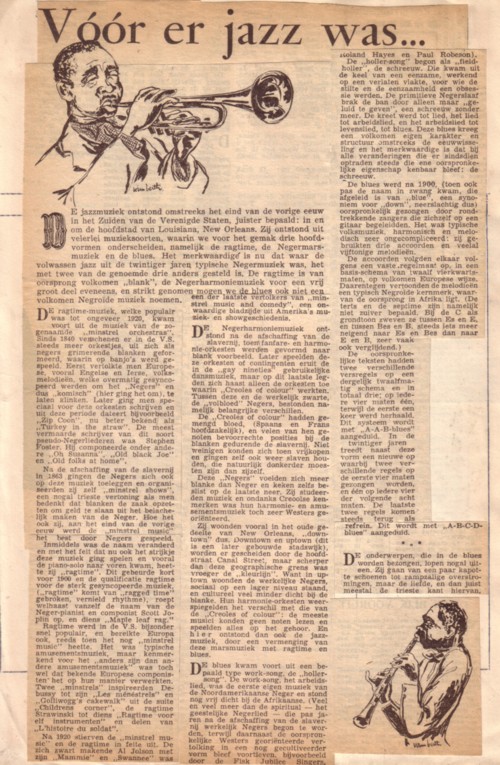 I bought it because there was some info on Dutch musicians in it too, and I hoped to find some info on Laguestra. That was not the case. I enjoyed reading the book, but none of it was really my cup of tea, so I wondered what to do with it. I wanted at least to write something about it in my paperzine. I decided to write about the drawings that were in the scrapbook: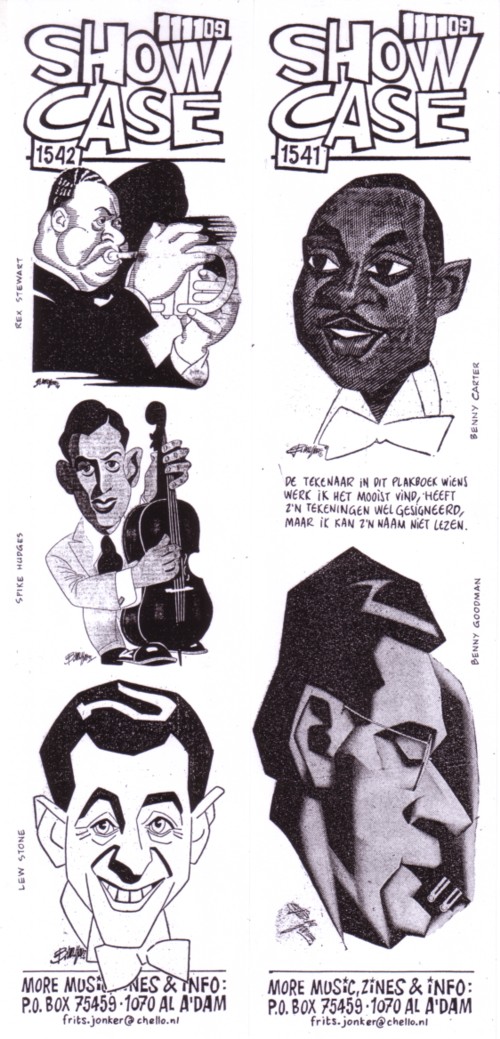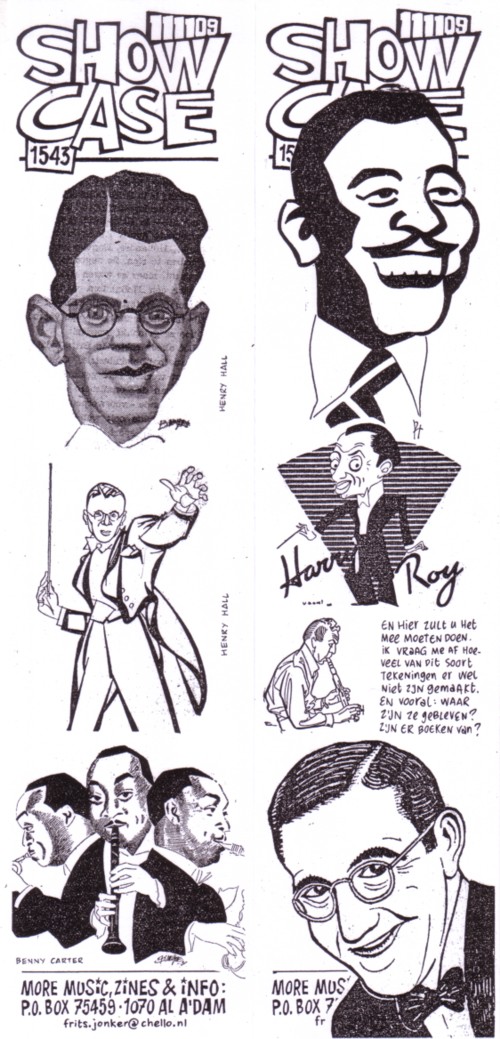 Dolf Hell immediately send me a mail in which he told me the name of the illustrator that I liked best: Boy ten Hove.
Dolf even bought me the book that Ate van Delden has published about this man, including all his cartoons of jazz musicians, as far as they could be found.
Boy ten Hove, who died in 1969, did lots of illustrations and comics for various magazines. You can see some of it here. But it are his portraits of jazz musicians that stand out. In fact, I think they are amazing, especially when you consider the fact that this was done in the period 10935-1940. Boy probably had to make the illustrations from only one or two pictures.
All the original artwork is gone and it is unclear how any jazz musicians Boy ten Hove has drawn. In the book there are some 100 of his drawings reproduced from magazines. And boy, are they good!
The drawings are placed in alphabetical order. Here are the drawings from musicians whose names start with a "C":
Cab Calloway: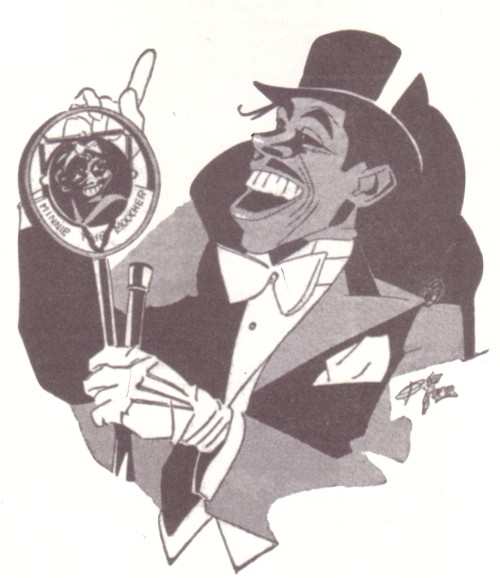 Benny Carter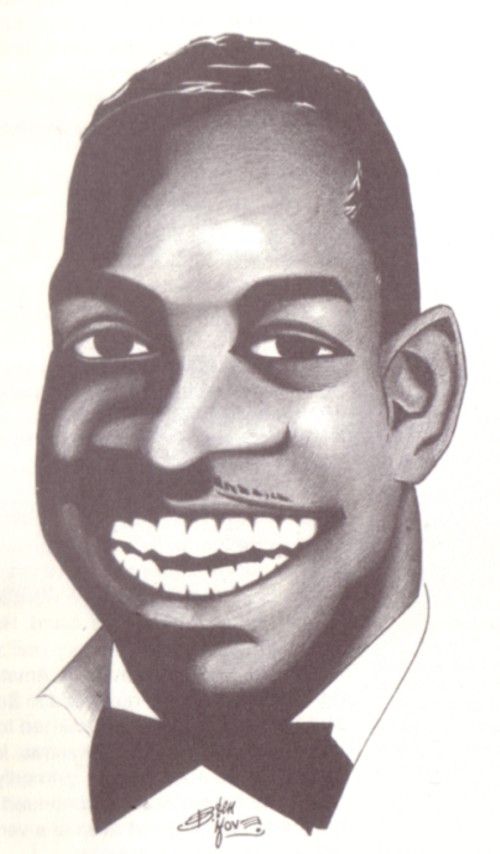 Charlie Christian:

Bill Coleman:
Shad Collins:
And here is a great video of Cab Calloway:
And while I am at it, here is a great video on the history of the moonwalk:
Comments: