Kanis & Gunnink
Sunday, 31 July 2011
Toen ik begon te spelen met het idee om een boek te schrijven over reclameboekjes had ik geen flauw idee van de omvang van het onderwerp. Dat blijkt veel en veel groter dan ik had kunnen denken. Maar het is vooral veel en veel interessanter dan ik had durven hopen! Ik beperk me tot wat ik goedkoop kan kopen en wat ik cadeau krijg, maar vooralsnog is dat meer dan ik kan verwerken. Vooral de boekjes waarvan de afbeeldingen los moesten worden verzameld en ingeplakt, blijken vrij goedkoop te zijn. Dat wil zeggen, als je genoegen neemt met exemplaren die incompleet of licht beschadigd zijn. Of door diverse dieren aangevreten. Ik zit daar totaal niet mee, dus het prachtige boekje "Kromme snavels en scherpe klauwen" mocht ik voor vijf euro mee naar huis nemen.
Het is een uitgave van stoomkoffiebranderij en theehandel Kanis & Gunnink.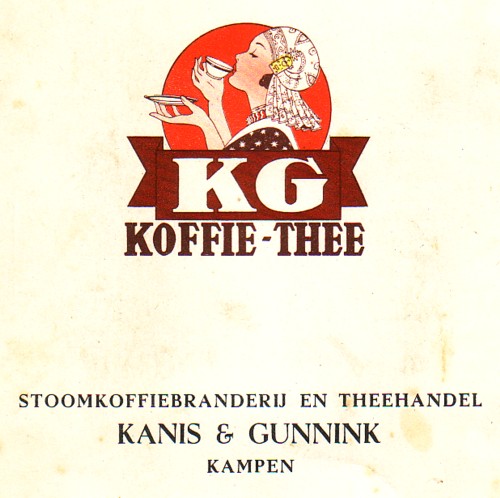 Het boekje telt zestien bladzijdes met tekst en plakplaatjes van roofvogels. Er ontbreekt maar een plaatje (No 14, de boomvalk), maar de rest is mooi genoeg om daar niet over te kniezen: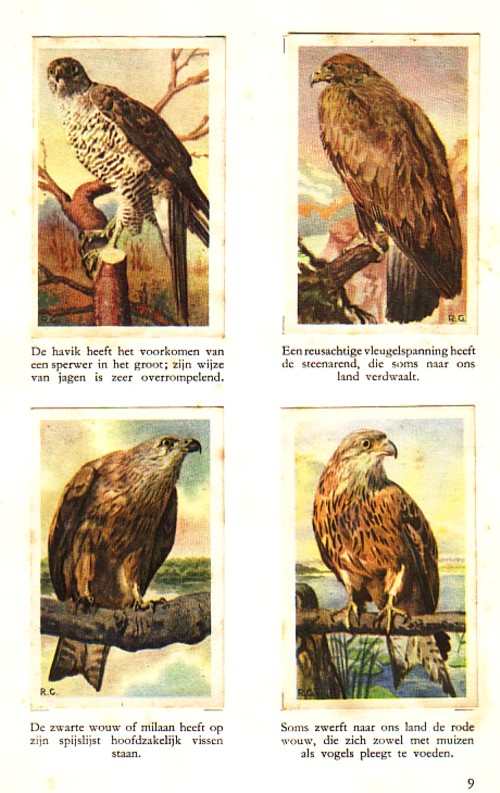 Mocht u toevallig het plaatje van de boomvalk ergens los hebben liggen (no 14) dan houd ik mij warm aanbevolen.
Comments: