pArt 21
Friday, 30 April 2010
Here are some recent newspaper pictures that i somewhat mutilated: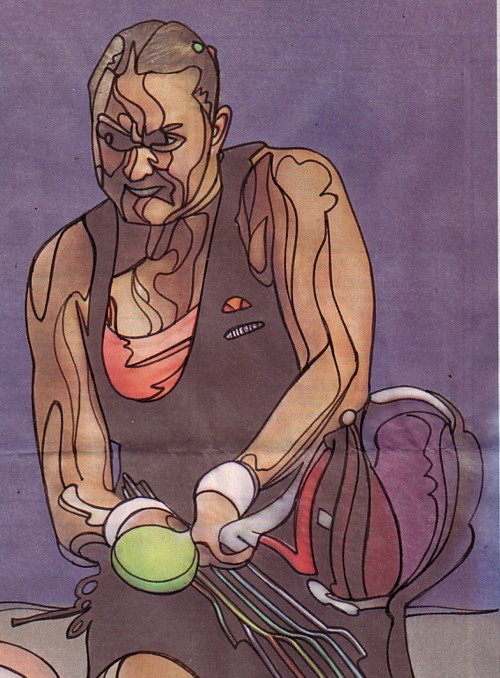 I tried to combine this effect with Shad, but when i showed the result to my love, she said it doesn't work, so i will not continue this:
Actually, at the moment i enjoy making collages most of all:
No matter how much i enjoy doing this, it feels as if it should lead to something. I mean, right now i am making all this stuff and, apart from showing some of it in this blog, nothing is done with it.
Last week I had a thoughtball about how to turn all this stuff into a book. It should be a diary of a guy who makes this stuff and slowly grows insane. I want to wait a while before i start writing it, because it would mean that i will have little time for anything else for a few months and i don't know if trying to write such a book is really a good idea.
To be continued!
Comments: