Sorry
Tuesday, 13 April 2010
et me first say sorry to all the people that I have disappointed recently. I have flunked in many ways, not showing up at meetings, not reaching deadlines, not keeping promises, etcetera. Behind every apology is an excuse, I am aware of that. But at the moment I simply don't have the time and/or the energy to do what I used to do. And it doesn't seem things will change soon.
It is even worse: I cannot imagine I will ever pick up things where I left them. This is not a depressive thought, it is just what it is. Right now all want is to have peace of mind and to only do whatever I feel like doing at the moment. And why should I live my life in any other way anyway?
Apart from still fooling around with the newspaper pictures (which I will no longer show you, but I will make a PDF when i am finished) I have been sketching these things:
I think I will first make a few CD-covers in this style, but there must be other ways to use this lettering.
Here is track that I like a lot at the moment, "La Telefonista" by Pacho Galan Y Su Orquesta.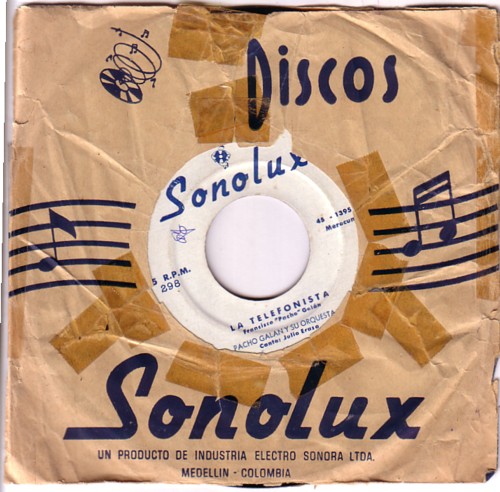 Dirk Koorn gave me this 45 and apart from the fact that I love to put these old South American 45's on the record player, it is music that always lifts my mood. Here it is:
.
Comments: