5.5 inch records
Saturday, 6 June 2009
In my collection of records with unusual sizes is this 5,5 inch 78rpm record:
I have no idea how many other Puck records were released or who Jack Mossel was. I guess this record is at least 70 years old.
.
.
I have one other 78 rpm record with same size: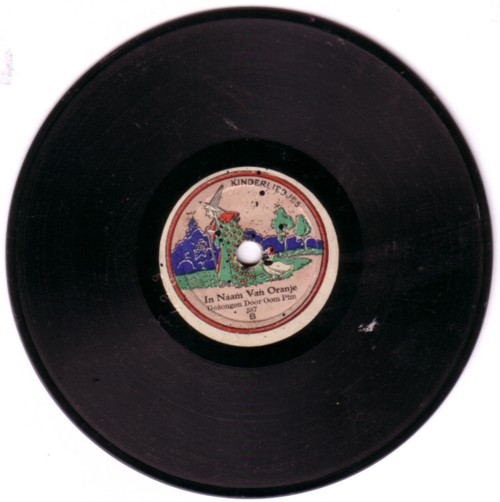 On the label it reads "Songs for children", but it sounds to me that this is the kind of music that was played at less innocent occasions than children parties.
My record player refuses to play the whole song: it turns itself off before the needel has reached the end of the song. So this is all I can let you hear:
.
I realise that I am reaching the bottom of the attention span of some of the readers of this blog, but as any subject so far in this blog: nothing lasts forever!
Comments: