Het Eksoties Kietsj Konservaatoriejum
Tuesday, 9 June 2009
About half a year ago I wrote about records that were made by people that were part of the scene that made Amsterdam a "magies sentrum" in the sixties. Some of these people were in an orchestra called "het Eksoties Kietsj Konservaatoriejum".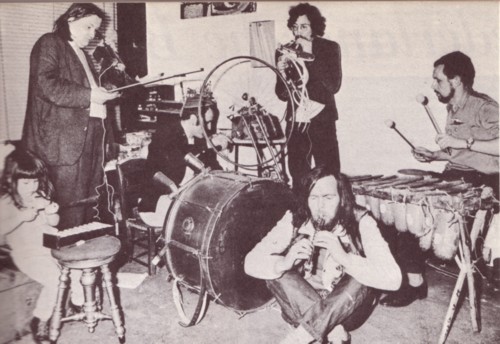 As far as I knew there were never any records made by this band or orchestra or whatever it should be called. I hoped for some tapes to show up one day, but even that change seemed small, considering the fact that these people seemed to have absolute no interest in recording anything for people like me, who, 40 years later, want to know how "het Eksoties Kietsj Konservaatoriejum" sounded.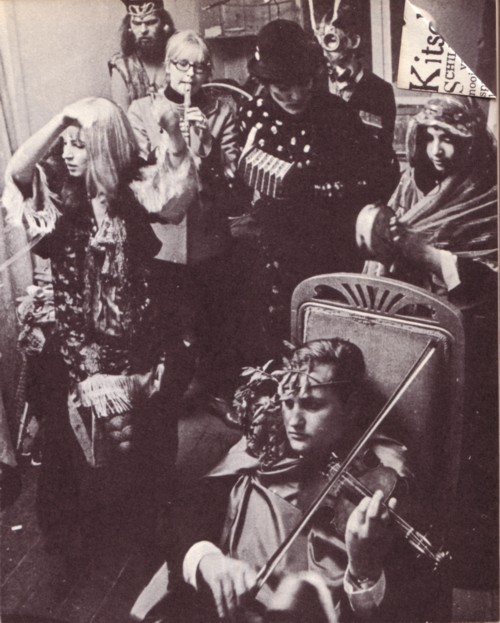 Today I did a rather embarrassing discovery on one of my record shelves: a 45 with music by "het Eksoties Kietsj Konservatorium".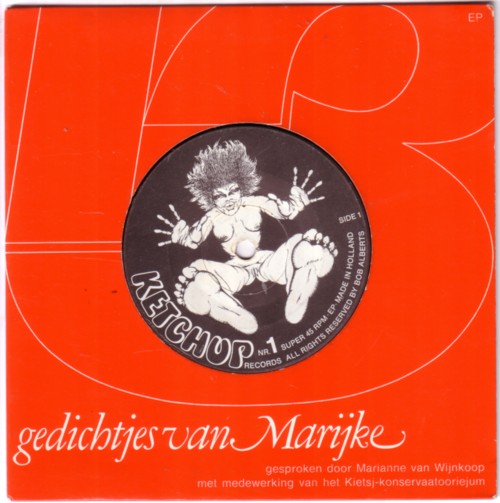 Well, actually it is a 45 with 13 poems written by Marijke and recited by Marianne van Wijnkoop, and according to the sleeve the music is played by the "het Kietsj Konservaatoriejum", but it is the same orchestra. Or band, or whatever you call it. Although I had never heard "het Eksoties Kietsj Konservaatoriejum", I recognised them immediately.
Theo Kleij can be heard on "kaa-kaa-foon", Hans Frisch plays the "kietsj toeter", Ben de Kok is on "antie bas-o-foon", Ernst Vijlbrief on "diversen", Silvia Sluyter on "sietara", Hans verburg on "silverfluit", Hans van Schravensande plays the "hoempa" and Leo van der Zalm is on "klaastoeter".
This 45 was released on Ketchup Records. I can give you no more info on this record. I have some vague memories of another (green labeled?) Ketchup record, and if that shows up, I will let you know.
But for now, the moment you all have been waiting for… here is "het Eksoties Kietsj Konservaatoriejum":
.
Comments: