Sonopresse mysteries (part 3)
Wednesday, 3 June 2009
Vic van der Reijt gave me a photocopy of an article that Ruud Kagie has written for NRC Handelsblad, September 13th 1982, about Sonopresse. This is the second article that I now have seen on Sonopresse and it's owner, Leo Ritmeester: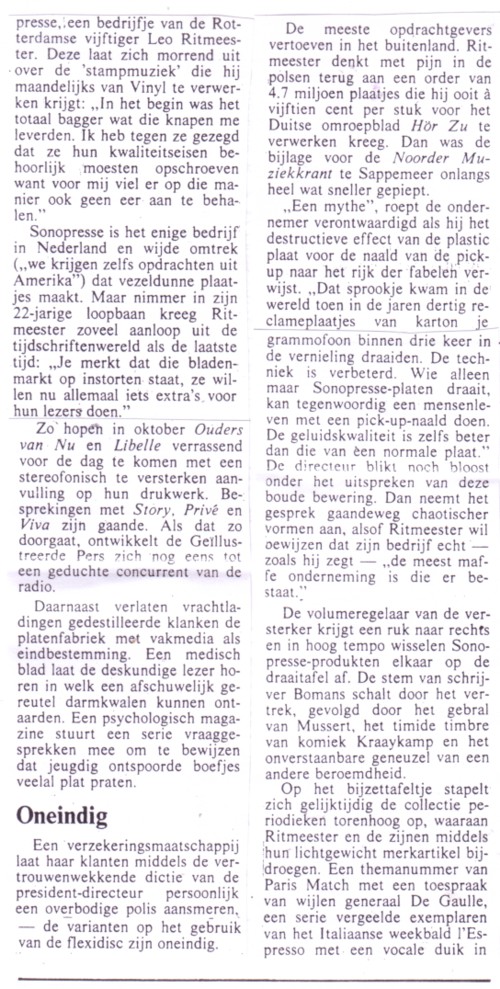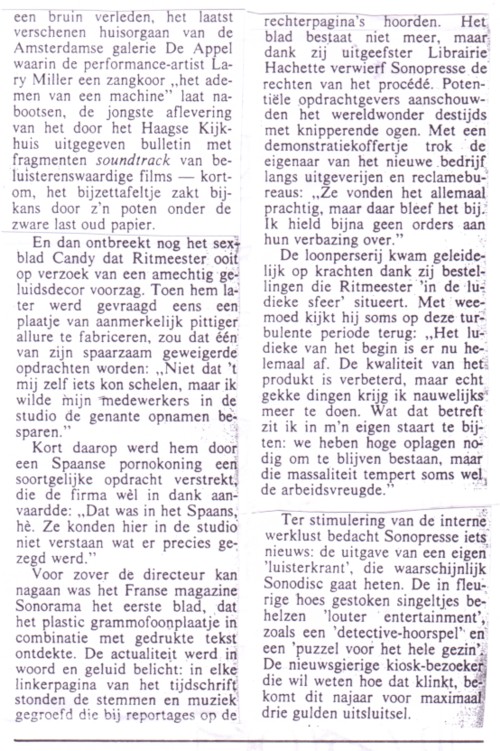 And here is another mysterious one-sided Sonopresse flexi record: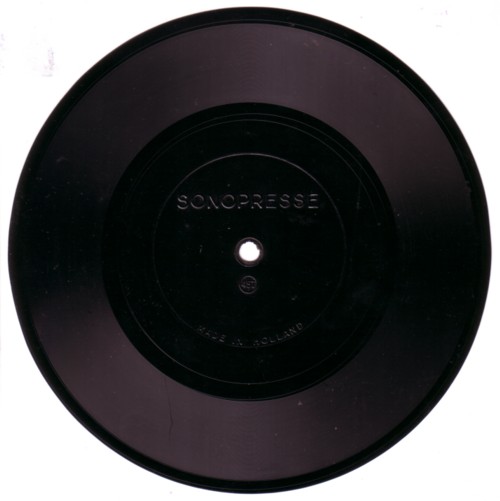 The record is not a complete mystery: it was made by the Centraal Hervormde Jeugdraad. Their name is mentioned at the end of the record. But I have never seen a sleeve, and I do wish to know more about the singer of the song on the second half of this record!
The handwritten number is "SHOL 261", by the way.
.
Comments: