Ben Snijders
Thursday, 26 March 2009
when I wrote this, I hoped that one day I would find out who the singer is of most the songs on this tape. It didn't seem like an amateur, so I figured that somebody would recognise him and mail the name to me. That did not happen. But last week I found a ten inch record on which some of the songs had titles that I recognised from the tape: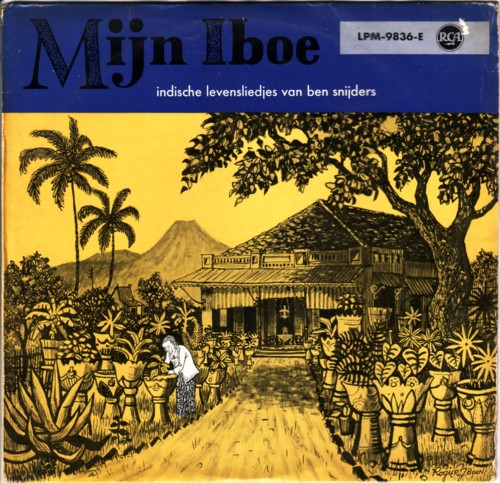 So now I know: the singer is Ben Snijders.
On the back of the record sleeve there is a text that makes an interesting link between Indo's, Jews and Amsterdam. That is a recurring theme in my head, and I would like to write a novel about this one day.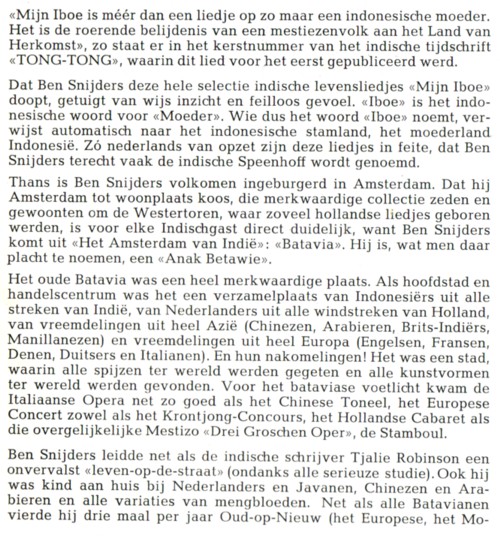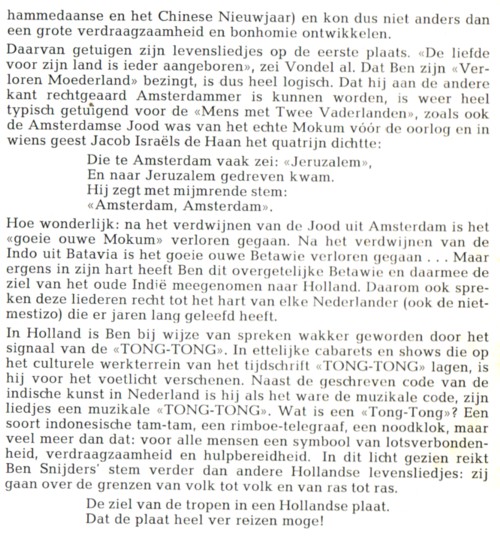 Listening to the songs on this record touches me far deeper than I can explain. And the reason is the strange connection between Indo-culture, Jewish culture and Amsterdam. I am sure that I am not the only person that feels this. But what I find strange about it, is that I have no Indo or Jewish blood. I am not even a genuine Amsterdammer. But I guess that the "weemoed" in this triangle is so big that it touches any heart.
.
Comments: