Wrought iron
Saturday, 30 January 2010
I told Erk Willemsen that I still didn't see much use for me to be active on Facebook. He is one of my most active Facebooks friends. He said that maybe I should post on Facebook what I write on my blog. I had to think about it before I burst out into laughter.
Let's say that I would actually do that. After I finish the story that you are now reading, I write about it on Facebook. Something like: " I just posted a story on Facebook my blog, that I wrote after I had a conversation about Facebook with Erk, etcetera." Next I twitter that I have posted something on Facebook. And to be sure that I get attention, I sent out text messages to all my friends to check what I have just twittered.
It seems all to be about getting attention. I don't know if I want that. I think that everybody who is interested in the subjects that I write about in this blog can easily find it. Why would I do extra efforts to get people to visit my blog? I cannot see what that would bring me. If there is anything that I would like to have, it is more peace of mind, more love for the people that I know, more clarity, more inspiration. That will not come from outside, and definitely not from anything I do on blogs or Facebook.
Anyway, here are some more "wrought iron" designs, as some readers of this blog pointed me out. I have found an easy way to make them look a bit better.
Rina: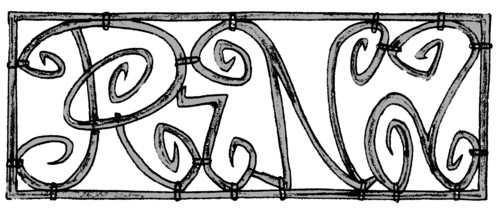 Geen fietsen plaatsen: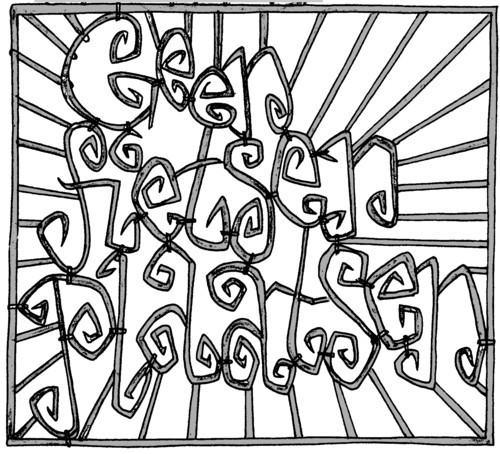 Love: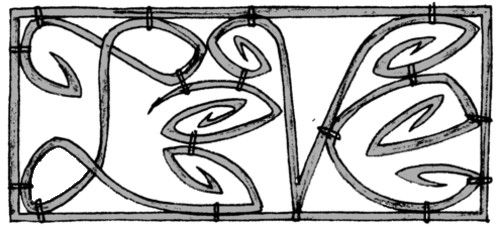 Rock and roll:

Fools gold:

Ron and Dorothy:

Po(ezen)Kra(nt):

Blissings:

Milan:

Kudos!:

On YouTube is a song by Adam Kurtz called "Wrought iron". And to my suprise it is a nice song:
Comments: