Nabori
Sunday, 11 January 2009
I know at least five people who collect records with naked women on the cover. I am into music only, as you know, so it is a mystery to me how I happen to have so many records with naked women on the cover.
When it comes to naked women, I prefer pictures to drawings. But there are exceptions to this rule, like this LP: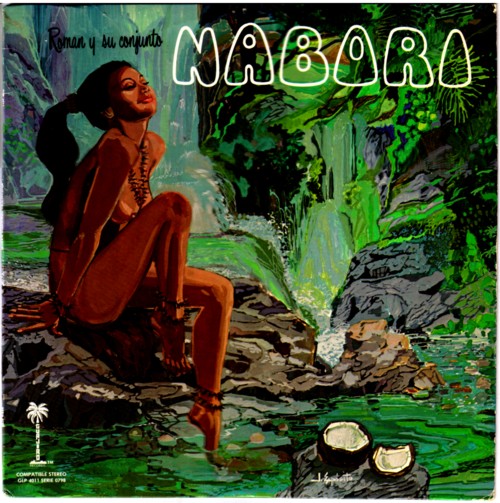 This painting is very misleading. First the record is from 1981, and not from the fifties, as this painting made me believe. But worse than that, the music has nothing to do with jungles or erotica at all. It is plain salsa. I am not a big fan of salsa. So I wonder why I have so many salsa records in my collection.
Here is not a song from this LP, but a YouTube video with a recording of Jobelle & the Orchestra De Salsa. This is salsa that I do like, but of course, it is more soul than salsa.
.
Comments: