FaceBook (13)
Saturday, 1 October 2011
Hier zijn opnieuw wat portretten van FaceBook vrienden. Ik stuur ze meestal niet meer op naar de personen zelf, tenzij ik zeker weet dat ik ze niet beldeig of beschaam. Ulli Burer lijkt iets teveel op Johnny Cash, maar verder vind ik dit een mooi portret.
Remko Looze is een van mijn FaceBook vrienden waar ik helemaal niets van weet, zelfs niet waarom hij mijn vriend wil zijn. Hij heeft maar één foto op zijn profiel staan en dat is niet de meest flateuze.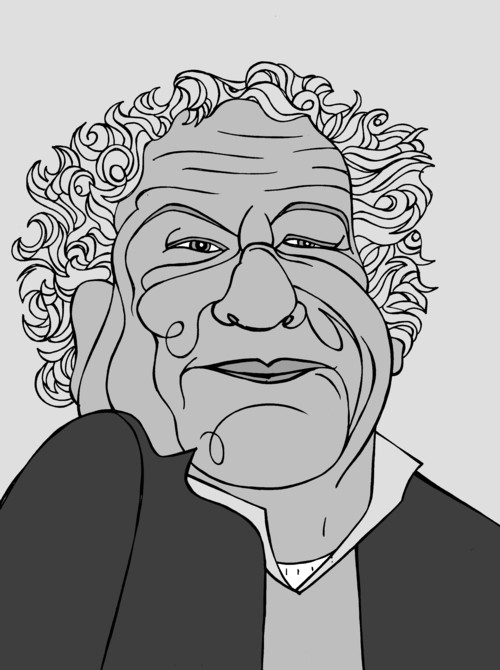 Rob van Bavel ken ik al heel lang, al zie ik hem maar eens in de vijf jaar. Toch helpt dat, ook al heb ik nul komma nul visueel geheugen.
Hans Klaver heb ik eenmaal ontmoet, twee jaar geleden. Hij heeft een paar goeie foto's op zijn profiel staan, maar toch kreeg ik hem niet echt lekker op papier.


Van sommige mensen heb ik zulke pijnklijk lelijke portretten getekend dat ik ze niet graag onder ogen wil komen. Dat gaat in veel gevallen ook niet gebeuren, want ik ken de helft van mijn FaceBook vrienden niet echt. Maar Hanco Kolk ken ik wel en zijn portret is een dieptepunt in de serie tot nu toe. Hier is een nieuwe poging; hij lijkt weer niet, maar hij ziet er wel een stuk beter uit:
Als fan van haar muziek heb ik Fay Lovski een paar keer aangesproken. Dat leverde nogal genante gesprekken op, die zij zich hopelijk minder goed herinnert dan ik. Ik had haar al twee keer eerder getekend en dat was een drama. Voor een deel is dat haar eigen schuld, omdat de foto's op haar profiel niet scherp of heel oud zijn. Gisteren kwam ik eindelijk een stuk verder. Ik vermoed dat ze niet gecharmeerd zal zijn van dit portret, maar zelf vind ik dat ze redelijk goed lijkt.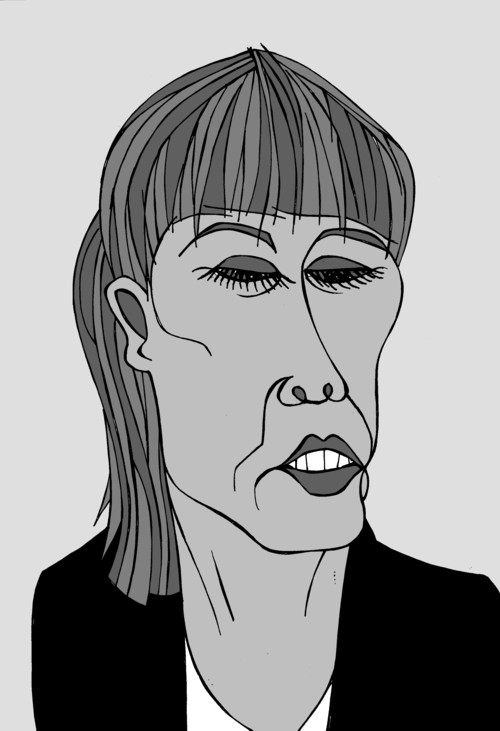 Comments: