Andre van Duin minifoon
Tuesday, 26 May 2009
At the record & CD fair, some weeks ago in Utrecht, I met Roy Boessen. He is a collector of everything that has anything to do with Andre van Duin. Now I know that Andre van Duin has made a handrecordplayer in the seventies, also known as a Minifoon. So I asked Roy if he had this, eh, record (which he did) and if would like to make scans and a recording of it for me (which he did too).
In case you don't know what a Minifoon is: it is a piece of folded paper that you can fold in a way that the little needle, that is attached to one side of the paper, can be placed on a little flexi record, that is attached to the other side of the paper. By making the record rotate with your finger, the sound is amplified by the paper fold. I think this is one of the best gimmicks within the field of records. (Check here and there, if you haven't already.)
Here are the photo's scans that Roy made: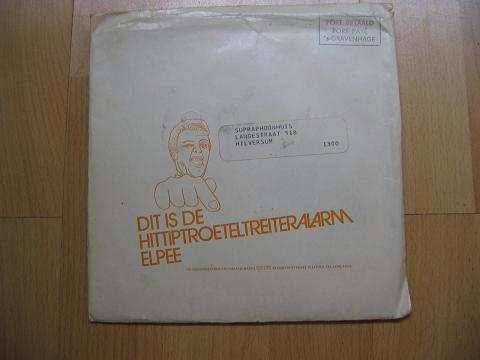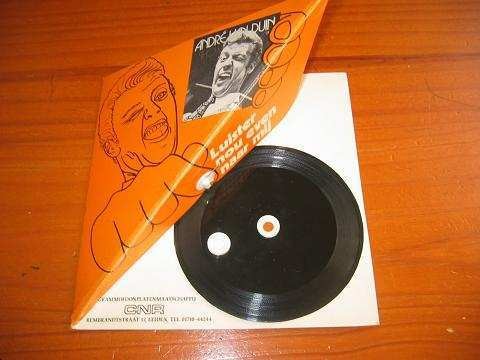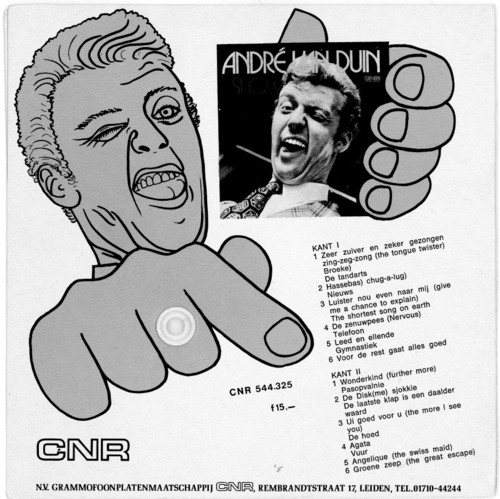 And here is what Roy recorded on a cassette tape:
.
Comments: